PROPERTY ADJUSTING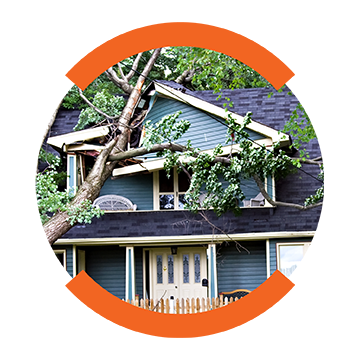 Nationwide Network of Dedicated Property Claims Experts
When the owner of a residential or commercial property has their property Damaged, it doesn't matter if it is due to weather, a fire or burst pipe, or some other non-weather-related culprit. They just want their property fully restored in the shortest amount of time with minimal stress and zero fuss.
SCA has partnered with insurers for more than four decades, lending the knowledge and experience necessary to handle every sort of claim. And we've built a nationwide network of adjusters who specialize just in property claims and are at your service. Regardless of size or severity, when you assign us a claim, we'll handle it in the most efficient and accurate manner so your desk adjusters close files faster, your company avoids unnecessary costs, and you deliver greater value and satisfaction to your customer.
SCA also provides private passenger automobile adjusting services!
The Right Adjuster for Your Claim
You wouldn't send call an electrician to fix a leaky pipe and neither would we. Rest assured that when you assign us a claim, we'll send an adjuster who specializes only in property claims and has experience with the type of damage the property sustained. We do this to ensure the estimations are done right the first time, every time.
Dedicated National Network of Property Damage Adjusters
We provide local and licensed adjusters in all 50 states who are highly trained and knowledgeable when it comes to investigation, policy and coverage interpretation, estimatics, and reporting. We put our 40+ years managing a national network of insurance claim investigation professionals behind their skills to ensure every time you assign us a claim, it is handled expertly and accurately.
Robust Quality Control
We have built a centralized Quality Assurance team to review every file for accuracy when you assign us a claim. Composed of adjusters who have been licensed in every state, the team understands the laws and legal developments across the country, as well as your company policies and procedures, to minimize reopening of files, reduce costs, and maximize both speed and satisfaction.